Low cost steel frame concrete prefab house with AAC panel
Steel Frame-Ribbed column Box System, or RCB system for short, is made with Japanese mature technology. This working principle is to connect steel beams and columns by high strength bolts to form ribbed column rigid wall and to enhance rigidity by fastening rod on the end, then all rigid walls combined further by wall connection to form a more stable box system.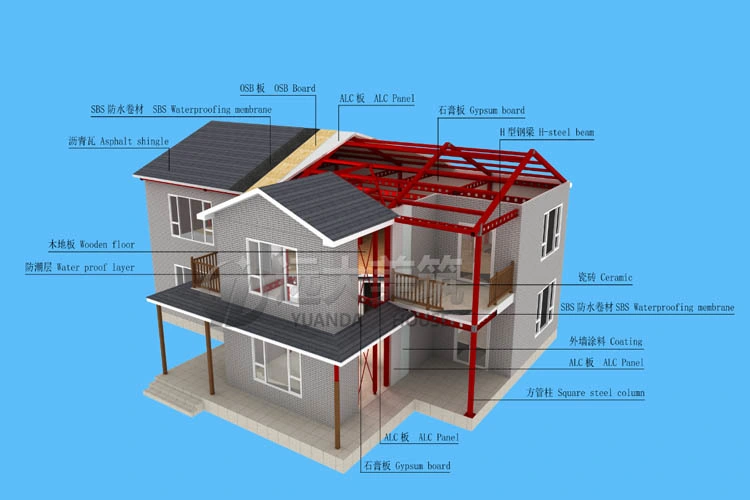 We have different solution for different part of the house system:

Roof system:
SBS Waterproof Membrane
Waterproof Layer
OSB Board
ALC Board
H-Steel Beam
Ceramic
Coating
Gypsum Board
Asphalt Shingle
Square Steel Column
...
Wall System
Gypsum Board
Square Steel Column
Fiber Glass Wool
ALC Panel
Coating
...
Floor system
Ceramic Tiles
Mortar
ALC Panel
Floor Beam
Gypsum Board
...
Yuanda low cost affordable design: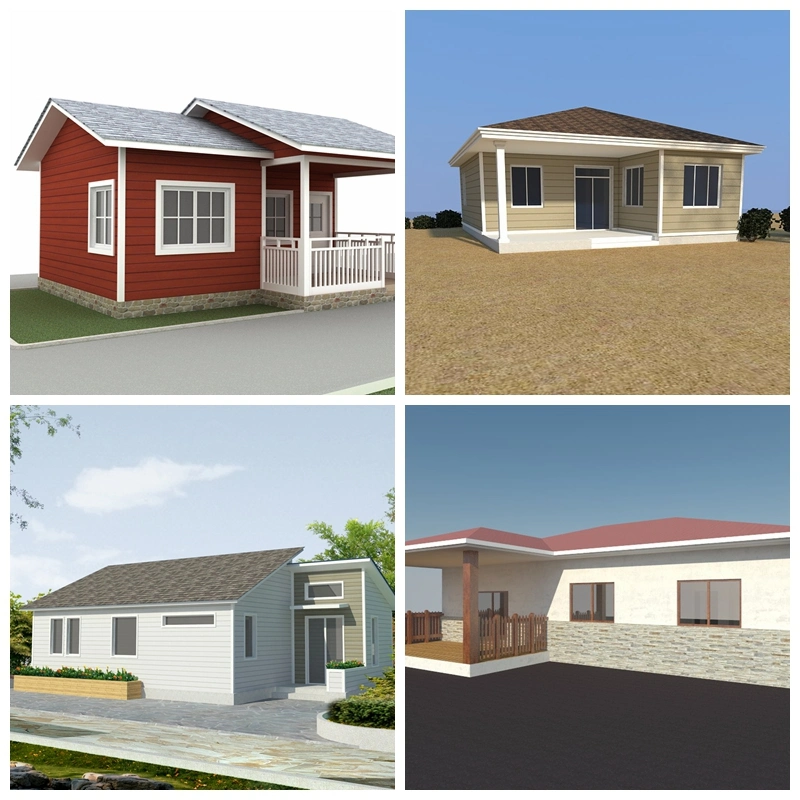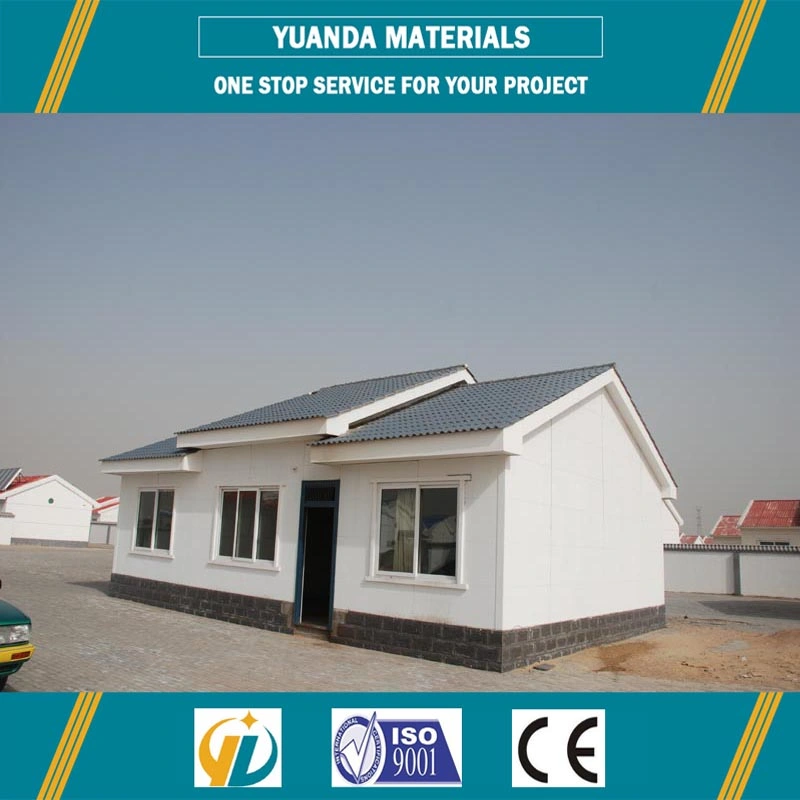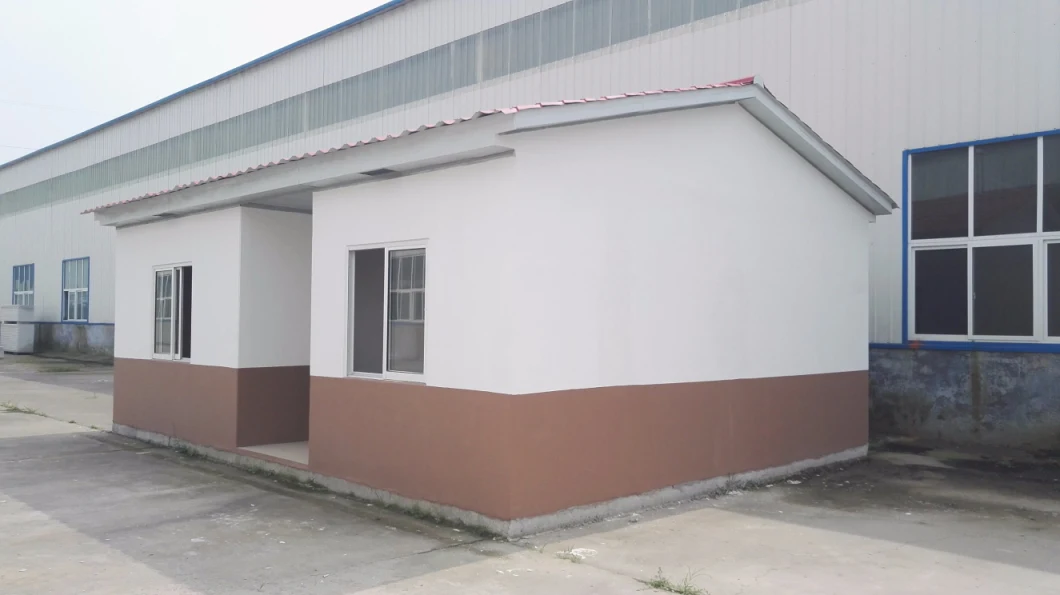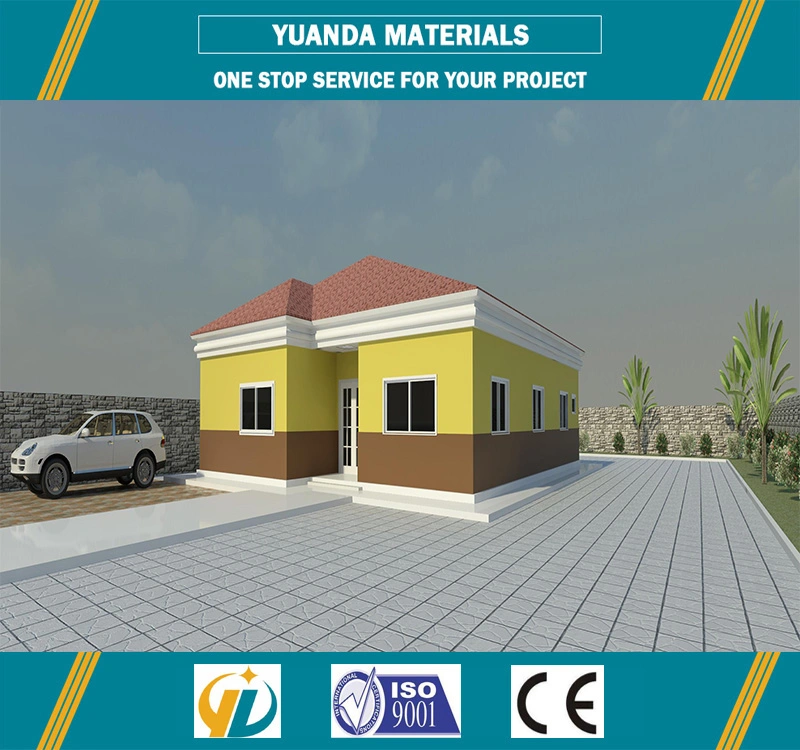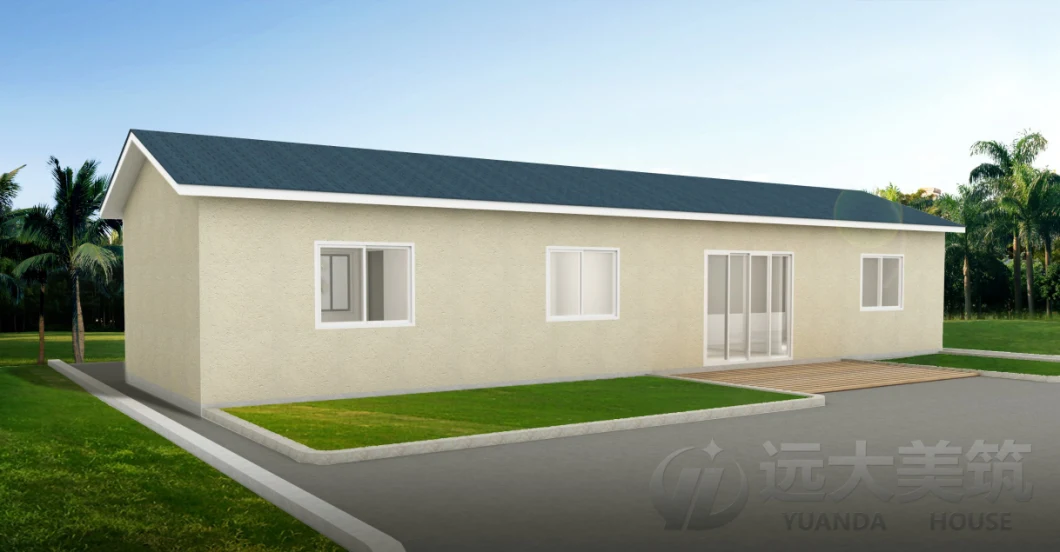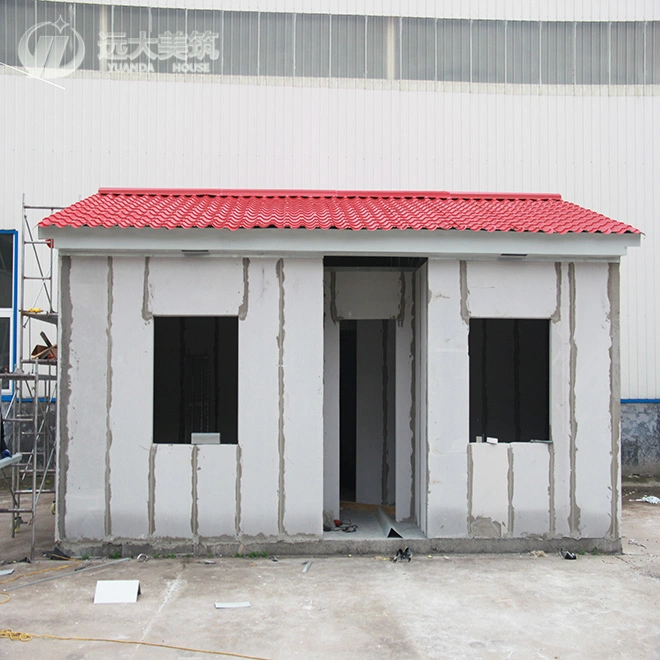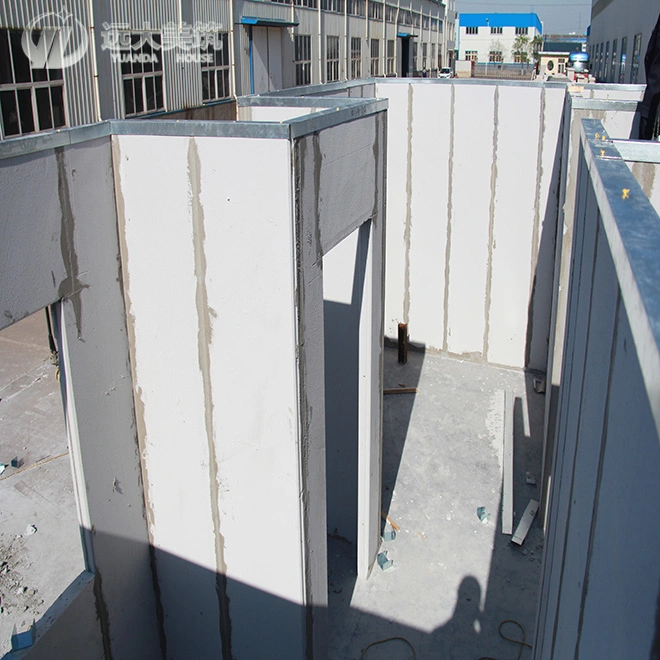 Advantages of Yuanda prefab house:
1. Fabricated buildings: The degree of industrialization is high, and construction is fast.
2. Green buildings: It can be repeated disassembly, the main structure recovery can reach to 100%.
3. Anti-seismic buildings: box structure combined with light rigid walls is suitable to large interlayer displacement, and with excellent anti-vibration features.
4. Fireproof buildings: The original materials of AAC panels is totally inorganic and incombustible.
5. Energy-saving buildings: Heat preservation effect of the unique hollow wall design is better than traditional cladding.
6. Environmental construction: There is no wet work on site, therefore without pollution.
7. Customized buildings: Cladding materials can be chosen according to different kinds of orientation; Color and model of decorative layer for exterior wall can be customized.
8. Stable structure: Box structure is stable, and there will be no common quality defects such as cracks on decorative layer for exterior wall.Housings with heavy sense of the envelope structure are suitable for people living concept.
About Yuanda House (Qingdao) Co., Ltd
Yuanda Company is a professional manufacturer of prefab house. Our company is committed to providing one-stop shopping arrangement for housing project. From Design, Manufacture, Transportation to Installation.

Yuanda House (Qingdao) Co., Ltd. is the subsidiary of Yuanda Innovative Materials Group. It was founded in 2016. The company is committed to provide the suitable house solution for each customer, and also one stop shopping arrangement for housing project.

Currently, Yuanda Company mainly provides 4 major house solutions to: Resort House, Affordable House, Residential Buildings and Commercial Buildings. Our main target group of customers is construction builders, contractors, property developers, resort developers, land owners and construction material traders.