Products Paramenters

Details Display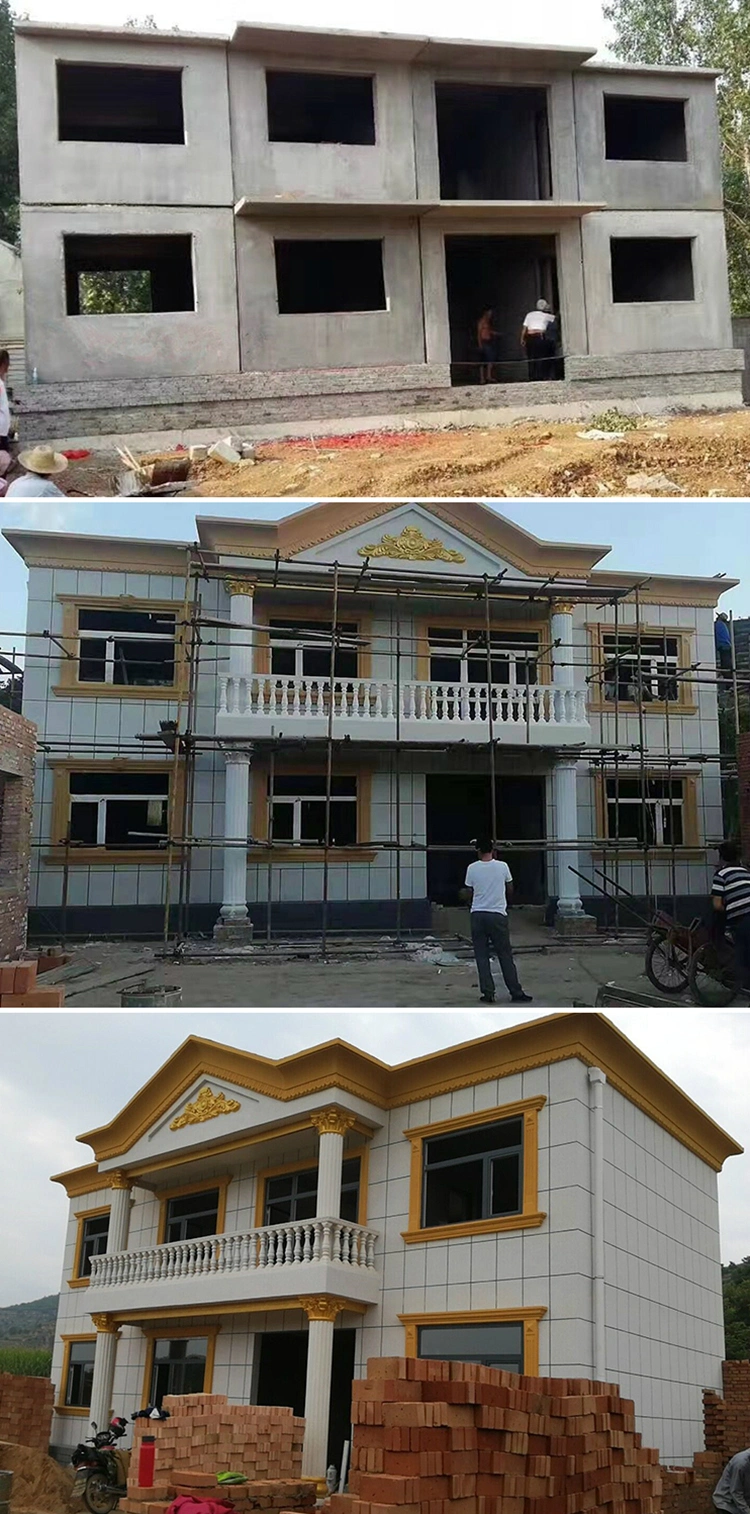 Optional Units

Finished Products Description
Concrete modular house is also called precast concrete house, it belongs to concrete assembly building. It is a new type of construction house with good energy saving effect and low construction cost. It adopts reinforced concrete structure, which is prefabricated into unit modules in the factory through special equipment, and then directly transported to the site for assembly. It has a high degree of prefabrication, accurate dimensions, and fast construction speed. 500 square meters can be built in one day, greatly increasing the construction speed. It truly realized the industrial production of concrete houses. It can be used as a permanent building or can be relocated repeatedly. It has the characteristics of earthquake resistance, windproof, fire and moisture resistance, sound insulation and heat resistance, and comfortable living. It can be assembled into various types of houses, and can be widely used in civil buildings and public buildings, such as villas, residences, office buildings, collective dormitories, farm houses, hotels, shops and so on.
Compared with traditional brick and concrete houses, the main advantages of concrete modular houses are low construction cost, good earthquake resistance, long service life, fast construction speed, labor saving, long service life, no construction waste, and can be transported and lifted again during demolition. It is in line with the development direction of green buildings advocated by the world.
Finished Products Features
Concrete modular house features.
1. Low construction cost: The construction cost of the house is only half of the traditional brick-concrete house.
2. Extreme speed of construction: High degree of prefabrication, fast construction speed, 500 square meters can be built in a day, greatly increasing construction speed.
3. Earthquake resistance: It can resist a magnitude 9 earthquake, and will not collapse due to local damage during the earthquake.
4. Wind resistance: It can resist 200km/h hurricane, each module unit of the house weighs 20 tons (equivalent to the weight of 10 cars).
5. Long life: The main structure life can reach more than 100 years, with the same life as reinforced concrete.
6. Fire and flame retardant: Solid wall of reinforced concrete structure, fire resistance time can reach 4-6 hours.
7. Sound insulation: The sound insulation (reduction) of the wall can reach more than 65dB.
8. Insulation: Reinforced concrete structure solid wall, good insulation.
9. Energy-saving and environmental protection: New-type green buildings, construction do not generate construction waste; it can be transported and hoisted again during demolition and re-use.
10. Flexible assembly: It can be assembled into various house types, each room can be assembled by one or more modular units, and a maximum of five floors can be built.
Company Profile

Hubei Tengcang Building Materials Technology Co., Ltd
is an entity enterprise specializing in the research, development, production and sales of new building materials and decorative materials. Our company has built a modern five-star industrial park, covering an area of 23,000 square meters, located in the national high-tech development zone of Xiaogan City, Hubei Province. There are more than 100 hardware facilities and scientific research technicians in scientific research buildings, office buildings, standardized workshops, automation equipment, etc., and dozens of patents for new building materials products, especially in the field of new interior decoration materials. The developed new materials stand out in the fierce market competition and are favored by consumers.

While focusing on product innovation and quality improvement, our company always adheres to the market orientation of consumer experience and purchasing power. The survival and development of partners as our foundation of business development, and achieves a harmonious and win-win situation with partners.
Packing and Delivery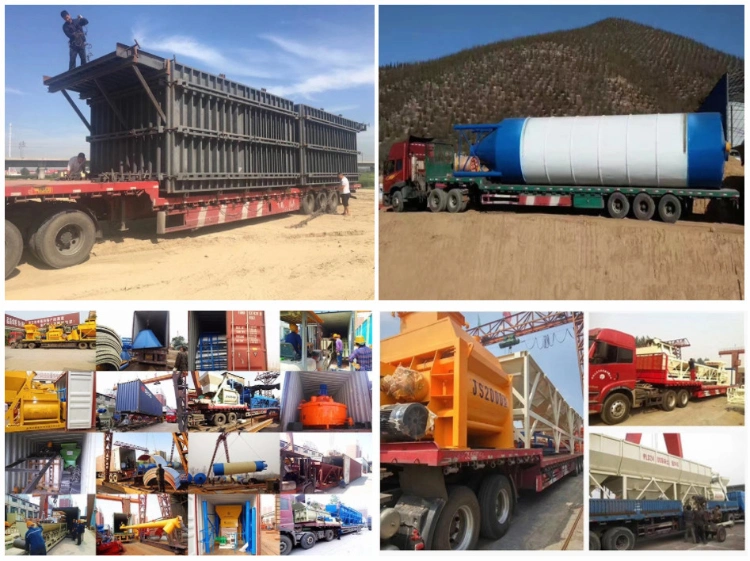 FAQ
What are the production process for making concrete module after I get these machines?
1. Processing rebar by CNC rebar Machine, and weave the rebar (reinforcement) into grid and cover it on the internal chassis of the forming machine.
2. Manufacturing concrete by concrete machines.
3. Adjust the forming machine, and use the gantry crane to lift the hopper to load concrete into the machine until it is full.
4. After the pouring is completed, cover the forming machine with the cover of quick-solidifying machine, and turn on quick-solidifying machine to accelerate the solidification of the concrete in the cover.
5. After a few hours, a unit modular house is molded, open the side panel of forming machine (four sides), and adjust internal chassis to shrink away from the interior wall of house. Use the gantry crane to hang the house from forming machine and store it.
Does the concrete module can be customized to be any size?
No, at present, the general sizes of one concrete module are:
Width*length: 3*6m, 3.3*6m, 3.3*6.3m, 3.3*6.6m, 3.5*7m, 3.6*6m, 3.6*6.6m, 3.6*7.2m.
Height: 2.8m, 3m, 3.2m.
Length of eaves: 0-1.5m