Fire Rating/Fireproof Prefab Partition Walls for Renovation of Houses/Buildings


Introduction of Partition Walls
It can be used as both interior and exterior partition walls, or all kinds of decoration and building construction. Also the best material for plants, apartments, hotels, office buildings and public constructions, ect.
In addition, they are used for compartments, households, bathrooms, the interior partition walls of kitchens. In the high-rise building and housing renovation projects.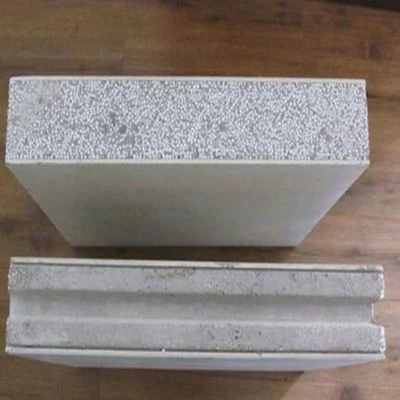 Dimensions of Partition Walls
Length (mm)

2270,2440

Width (mm)

610

Thickness (mm)

60

75

90

100

120

150
Installation of Partition Walls
1.Setting the line and carrying the board into position
Eject double lines of board thickness up and down the axes of installed wall board, and easily carry to the side of wall according to the specification needed;
2.Sawing board
Using a hand-hold electric saw freely according to the specification of wall, which can reduce the loss rate;
3.Sizing
Sizing the bump slots and then spread the baseline and the bump slots with the special adhesives;
4.Installation
Carrying the board prepared to be installed to the installation place, correcting the wall board by gave lock and making it close tightly, and let the polymer mortar squeeze out into full and fixing it with a chock temporarily;
5.Correcting and fixing
Using the guiding rule of two meters to check the vertical and leveling correction. Then using 6mm reinforcing steel bar and ribs adding with construction sealant to fix;
6.Grouting and filing starch
Using ZJT special adhesives to fill the gaps between the corrected wall boards after one day later. Then putting the chock out and letting the corrected wall smoothly with polymer mortar;
7.Grooving and piping
Cutting a groove by hand-hold electric saw for buring the concealed wire and switch box, then filling with polymer mortar after installation;
8.Sticking anti-cracking tape
After grouting 3-5 days later, sticking anti-crack tape if need second decoration or attaching fiber mesh cloth;
9.Installing door case
10.Facing ceramic tile, decorative sheet, coating and wallpaper
Sticking ceramic tiles, or wood facing panels and coating directly on the installed wall without plastering;
About us
Xiamen ZhongJingtai building materials Co., Ltd, a comprehensive enterprise, specializes in developing and producing the new energy-saving wall materials. Located in the beautiful city, Xiamen, ZJT has modern working environment and production base. The factory's annual production capacity is more than two million square meters.